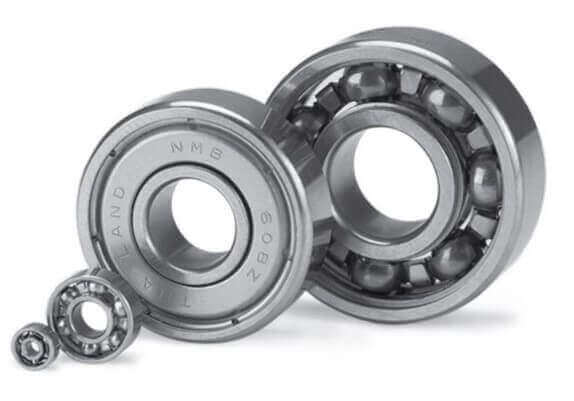 Miniature Ball Bearings
Flawless construction & performance.
Even at the smallest sizes.
Get in touch
Miniature and Precision Ball Bearings
Available in metric or inch sizes
1.5mm to 32mm (0.0591" to 1.1811") outside diameter
Available flanged, open or shielded/sealed
Metal shield or rubber seal (contact or no-contact)
Stainless Steel or High Carbon Chromium Steel
Highly anti-corrosive material available

Precision-grade bearings with the longest life
All our bearings (and the contact areas of their rings) are repeatedly exposed to stress exceeding 1,000 MPa as part of our rigorous testing.
We consider our material types, purity, and hardness to be important – because we aim to provide you with the longest bearing life, even under high loads.
Get the most precise bearing for your application now
Made with custom-designed equipment for the widest range of applications
We not only manufacture all other components for our bearings, but we even design and build the equipment we manufacture our bearings with: something other companies can't promise. It's why we've become the supplier for over 60% of the world's miniature and small-size bearing needs.
Let us know about your needs today
We make ball bearings for every type of application, including:
Automotive, Medical, Industrial, Consumer Technology and Home Appliance industries
For extreme conditions (i.e. high speed, high and/or low temperatures, high and low humidity, high loads)
For high precision applications and critical security parts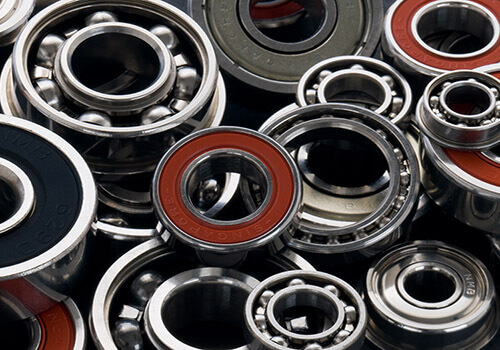 Avoid costly tariffs – keep your supply intact
Since our bearing manufacturing is based outside of China, we're not affected by tariffs. We have dedicated bearings factories in:
Singapore: Chai Chee & Jurong
Thailand: Ayutthaya (pictured)
Let us help you secure your supply chain
Our bearing types include:
Radial Deep Groove
Can support radial and axial loads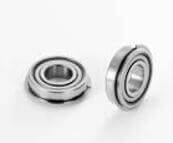 Radial Deep Groove w/ outer Snap Ring
Assists with axial positioning in a housing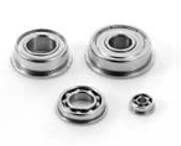 Flanged Radial Deep Groove
Assists with axial positioning in a housing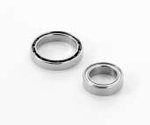 Ultra Thin Radial
Featuring a larger relative bore to outer diameter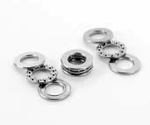 Thrust
Bears axial loads
How our bearings solved a problem - and broke a record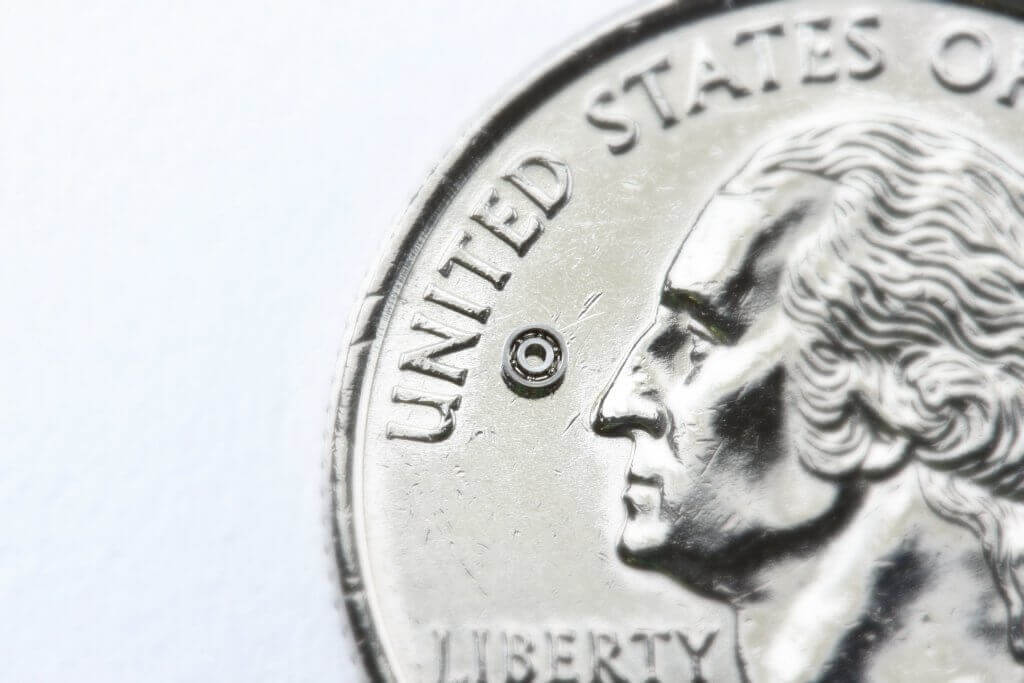 How our bearings solved a problem - and broke a record
When Swiss watch manufacturers were looking to create the axles of their renowned Tourbillon watches, they came to us. Long considered one of the most difficult watch parts to produce, the construction traditionally requires extremely strong, precise jewels such as Ruby.
We were able to work to develop a miniature ball bearing with an outer diameter of just 1.4978mm: small and perfect enough to be used instead of a jewel.
Apart from setting a new standard in watchmaking, we were awarded the Guinness World Record for the smallest commercially-available ball bearing.
Get in touch with our experts today
Our team of experienced professionals is ready to help you find the best bearing for your needs.
To get in touch, simply fill in the form and we'll respond immediately – or if you want, you can call us between Monday and Friday from 9am-6pm EST at 1-248-919-2250.