Mitsumi 6-Axis Force/Torque Sensor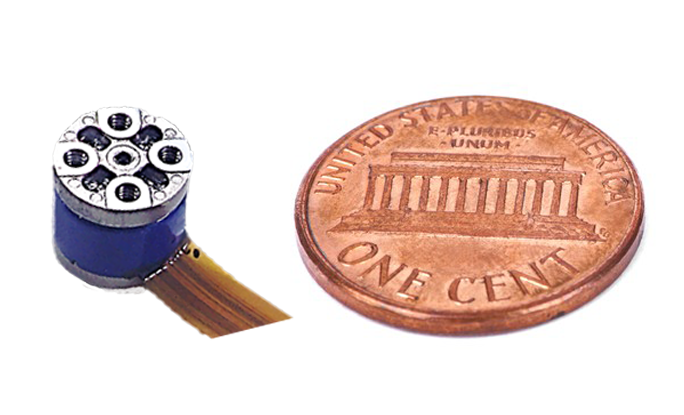 Mitsumi's MMS101 is the world's smallest digital force and torque sensor. The 6-axis sensor measures force and torque in three orthogonal axes.  The module consists of a Microelectromechanical Systems (MEMS) Piezoresistive (PRT) sensor integrated onto a metal flexure along with multiple Analog Front End (AFE) ICs.
Discover the specifications that outline the features and applications of this force and torque sensor. Review the technology that we use and download application notes and sample software codes. We also have a video available which provides a demonstration of the technology in a robotics application.
Features
World's smallest
Fully calibrated and temperature compensated
High load capacity
High resolution
Applications
Robotic surgery
Robotic fingers
Dental research
Miniature aerial vehicle R&D