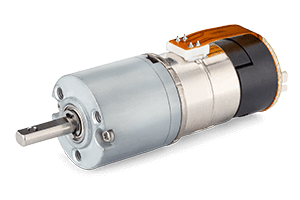 Permanent Magnet With Gearbox
PM stepping motor uses a permanent magnet (PM) as a rotor. Gearbox PM stepping motors are available from 5 mm to 35 mm diameter with options for either a plastic or metal gearbox.

Select one or more checkboxes next to the Series Name to see available inventory to the right. Click one of the Series Names to see part numbers filter by series.
Select one or more checkboxes below to Get a Sample or Buy Now. Click on Full Part No. to see detailed specifications.