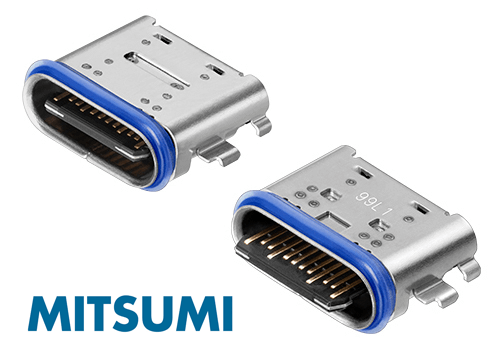 Waterproof USB-C™ Connector: CAM-L41
World's first Thunderbolt™ 3 Connector with IP68 ingress protection.
Get in touch
Mitsumi Waterproof USB-C Interconnect Solutions for OEM
IP68 rating – dustproof and waterproof at 1.5m for up to 30 minutes
Conforms to USB 3.2 Type-CTM Standard
Compact connector/socket design
Patent-pending waterproof seal
Data transmission at speeds up to 40 Gbps
Robust terminal structure with buckling prevention
Improved shielding with rear shield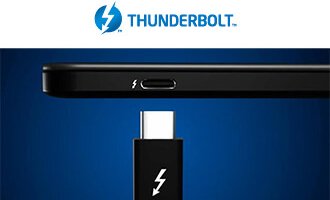 Thunderbolt 3 connectors with waterproof seal from Mitsumi
MinebeaMitsumi announced the development and launch of the world's first waterproof USB Type-C Connector with Thunderbolt™ 3 designation. Our original design employs patent-pending waterproof and dustproof technology to achieve an IP68 ingress rating, while also maintaining a compact, space saving form factor. The unique terminal structure offers better protection against socket buckling and contributes toward a more robust solution.
Learn more about our USB-C data transfer options
Rigorous testing ensures reliability
Our engineers take pride in our meticulous development process and create internal testing procedures to evaluate new hardware products. Our internal performance and durability testing promotes a high level of trust with our OEM customers. We also offer local engineering support for custom socket and hardware design to our customers in North America.
Additional Mitsumi connector products:
Automotive-grade High Speed Data (HSD) Connectors
FAKRA and US-CAR interconnect solutions for Automotive
Rectangular Interface and Detach Connectors
HSD and USB-C are available through distribution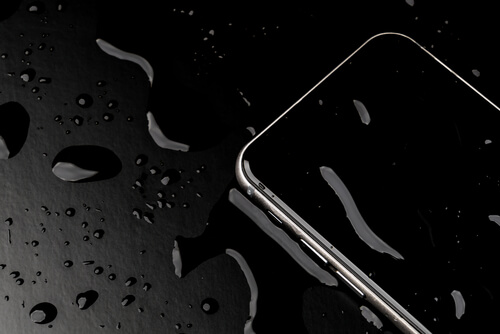 Waterproof solutions for smartphones and wearables
As consumer electronics trend towards more robust and multi-functional product designs, supplier manufacturers need to innovate to meet new demands. Rising consumer expectations require increased durability, longer life and more features from devices all while preserving battery life and user experience. MinebeaMitsumi remains committed to developing and supplying innovative components for this rapidly evolving market.
* USB Type-C™ is a trademark of USB Implementers Forum.
* Thunderbolt and the Thunderbolt logo are trademarks of Intel Corporation or its subsidiaries.
"Connect" with an expert today
Get in touch with our experts today
Our team of experienced professionals is ready to help you find the best connector for your needs.
To get in touch, simply fill in the form and we'll respond immediately – or if you want, you can call us between Monday and Friday from 9am-6pm EST at 248-919-2250.