New High Power R&F Series by NMB
The R and F Series high power cooling fans achieve new benchmarks for airflow performance and are the most efficient fans in the market today. Using advanced modeling techniques for our airfoil designs has resulted in superior aerodynamic performance that is best in class.
Designed with a new high efficiency 3-phase motor, this new series is ideal high demand applications. We also offer IP68 protection on 4 of the newly introduced models for better performance in harsh environments.
New models are now available through our distribution partners today!
Product Features
High efficiency 3 phase fan motor
Superior aerodynamic performance
PWM or voltage speed control
Easily customized
IP68 rated protection or wide voltage range*
Tach output
Overload protection
Reverse polarity protection
Dual NMB ball bearings
Next Featured Product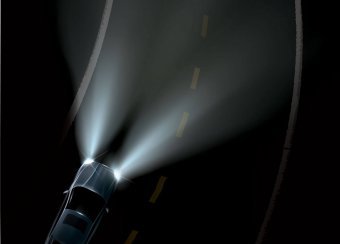 Friday - May 14, 2021
Custom Linear Stepping Motors for Adaptive Headlights
Adaptive headlights make nighttime driving safer by throwing light where the driver needs it. For maximum effectiveness they must move quickly, precisely and repeatably, and that's where stepper motors come in.
Continue Reading