Wavy Nozzle 2 - Programmable Coolant System
Conventional chip removal methods typically require injecting coolant at high pressure to blow off the chips. The Wavy Nozzle 2 guides the chips directly away from the machine, and it does not require high pressure or a compressor to be installed, saving space. The Wavy Nozzle 2 also contains a feature that offers a softer injection, used for delicate precision machined components.
Features
Use a smartphone to manipulate the Wavy Nozzle 2
Space saving design
3 nozzle operating patterns:
Fix – fixed angle
Sweep – reciprocating motion
Kick – reciprocating motion with variable speed
Next Featured Product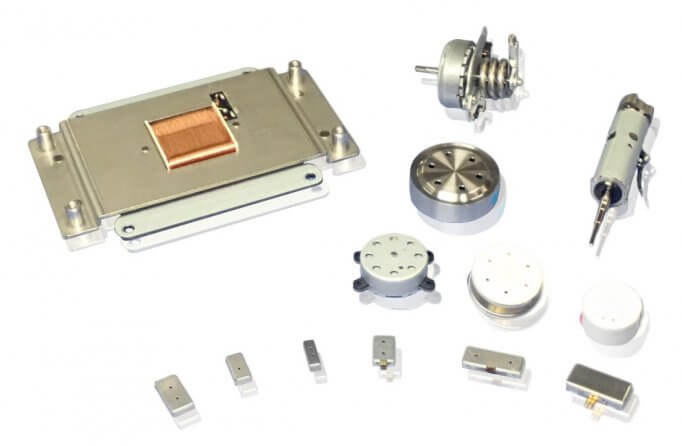 Thursday - May 9, 2019
Resonant Actuators
Resonant Actuators are used to generate tactile feedback and enable rich user experiences for many types of haptic applications. These non-rotating vibration devices are able to provide stable frequency, faster response and less power consumption than rotating vibration motors. These features, combined with advanced driver controls, make our resonant actuators best suited for smartphones, wearables, gaming, automotive and appliances. NMB offers a variety of devices for haptic feedback including Linear Resonant Actuators (LRA) and Direct Drive Actuators (DDA).
Continue Reading