Brushless DC Motors - Standard Performance Inner Rotor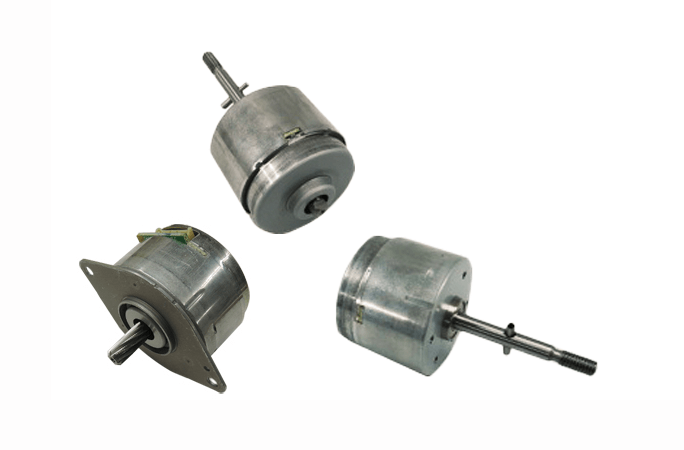 An inner rotor motor operates based on interaction between the interior moving magnet (rotor) and the exterior housed stationary magnet wires (stator). Inner rotor motors are traditionally used for quick acceleration and high speed applications that can benefit from improved heat dissipation characteristics in a compact mechanical envelope.
Features:
Cost-effective construction
Ball bearing standard
Driver electronics available
Reduced overall size for superior performance
Good heat dissipation properties
Applications:
Multifunctional printers
Vending machines
Antenna/telecommunication
ATM/cash scanners
Continuous Rating
Power (Max.)
[W]

Short Time
Rating Power
[W]

DIX42B10 for Home Appliances

DIX42B20 for Home Appliances
* Including current limit; ( )without current limit
** Starting torque, Load point of Continuous Rating Power, and Load point of Maximum output power of the geared motors are determined by the allowable torque of the gear head.