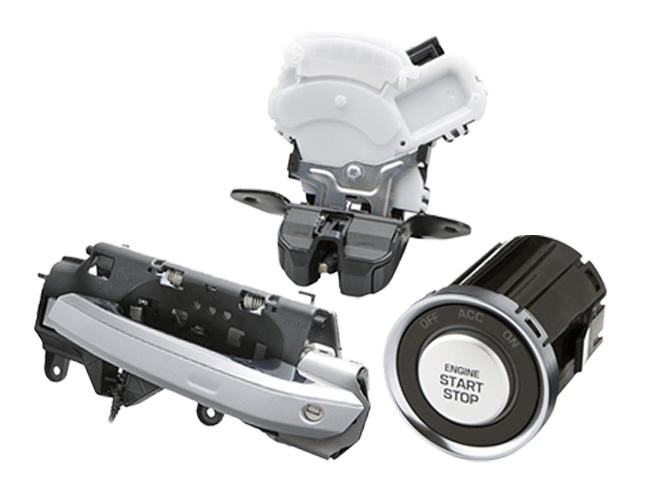 A system in an automobile is not merely a collection of parts. From each mechanism comprising a system to the software that controls it, the product's function is only realized when these components are integrated into a whole. This requires technological strength in a wide variety of areas. U-Shin's expertise runs from mechanical machinery design to electronic engineering and software, offering consistent coverage from development and design of various systems all the way through manufacturing.
Features:
Custom, complete sub-assemblies for Automotive OEMs
Focus on safety, reliability, convenience, eco-friendliness, and comfort
Expertise in all manufacturing aspects: injection molding, stamping, die-casting, second processing, assembly to inspection
Stringent quality control testing: performance evaluation tests, environment tests, endurance tests and EMC tests.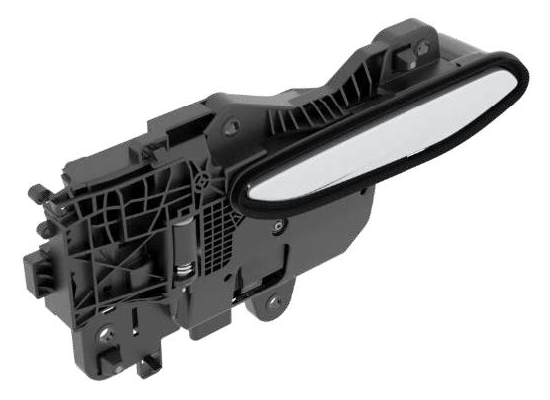 Flush Outer Handle
Modern flush-mount exterior door handle equipped with both mechanical release and e-release functions. Integrated absolute sensor with PWM speed control for smooth operation.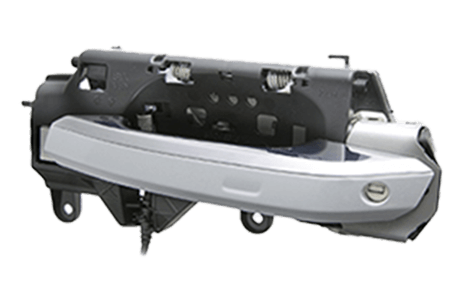 Outer Handle
A new type of grip handle with a swing movement. A new kinematics design allowing a smooth opening and resistance to crash situation. Handle in one part with chrome plating, light and capacitive sensor showing a nice looking aspect on the door.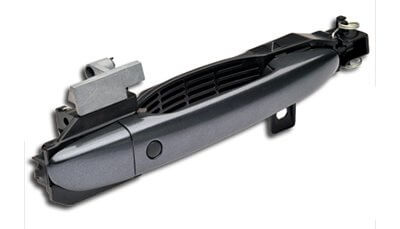 Outer Handle
This is an operability-oriented grip type handle. It is firmly mounted on the door panel with a handle-base clamping the panel in between. Ensures vehicle security to answer the Thatcham testing regime.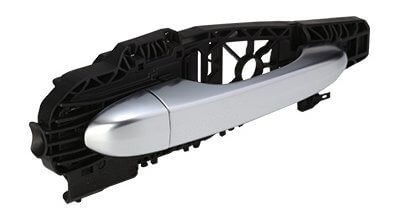 Outer Handle
A standard outer handle achieving excellent crash resistance with competitive price advantages on the market.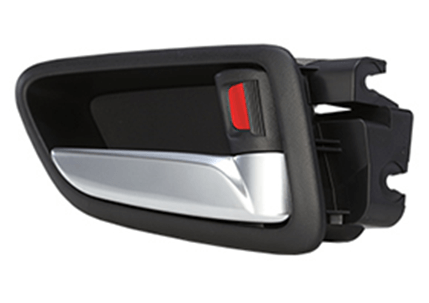 Inner Handle
A conventional type inner handle, which is integrated with a bezel. It has an excellent appearance minimizing gaps between the bezel and the handle lever.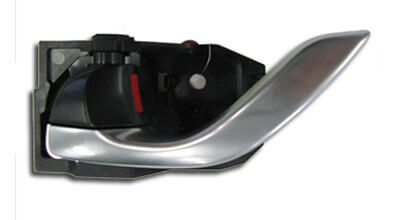 Inner Handle
The lever handle, elongated properly, and given a satin finish of chrome plating, provides all of the quality look, strength, and operability.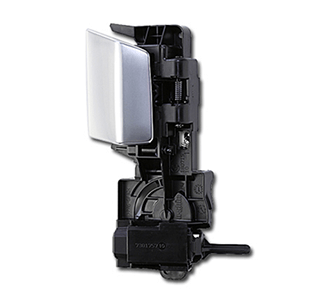 Inner Handle
A rear inner handle for opposing doors (double doors) with built-in door checker. It is light in weight as most of its components are made of resin. The handle lever is given a satin finish of chrome plating, provides a quality appearance.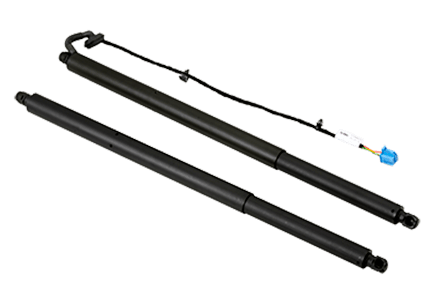 Opens and closes the vehicle backdoor automatically. The part can be fitted to liftgates (SUV or station wagon). The drive also allows manual trunk operation.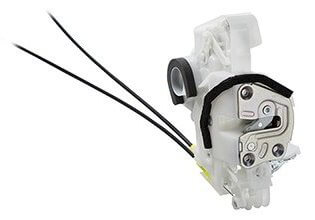 Side Door Latch
This door latch includes an actuator function. It is equipped with three kinds of detection switches; the detection switches for open/close of doors, lock/unlock, and key operation. Though it contains the three switches, it is light in weight and compact, because the position of each switch has been optimized.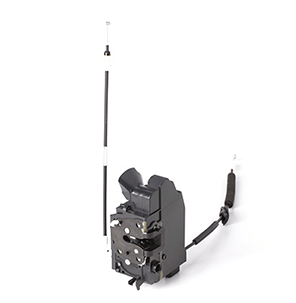 Side Door Latch
Optimum Latch delivered to PSA, DACIA, SCANIA, and IVECO. Good waterproofness done by Cover umbrella. Good Noise level (Closing, opening & Locking). Product & Process standardization.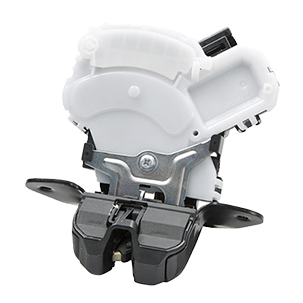 Rear Gate Latch
This is a back door latch which can be electrically unlocked (E-latch). It is small-sized and light-weight in order to be equipped in compact cars.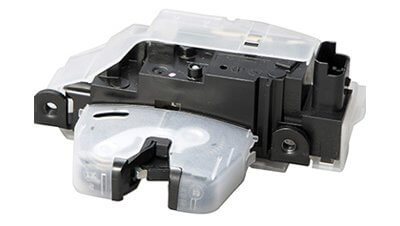 Rear Gate Latch
Compact and light-weight rear gate latch for Tailgate & Trunk. Easy installation to car body & good reduction in noise level.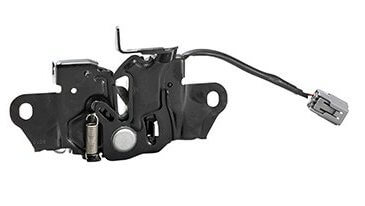 Hood Latch
This is a flat bonnet latch. The open cable is positioned on the upper side, hence the cable can be attached to the latch after assembling the latch into a vehicle (i.e. this latch can be integrated in a module).
Engine Start Button Switch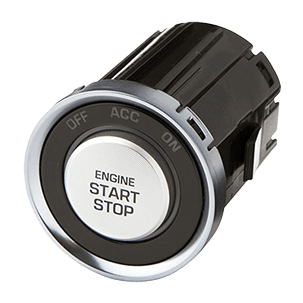 A coil antenna for communication is built in the switch to perform an authentication of a smart key in emergency. A coil antenna for communication is built in the switch to perform an authentication of a smart key in emergency.
Foldable key designed Smooth and punchy operation of the blade, high durability and waterproofness resistance.